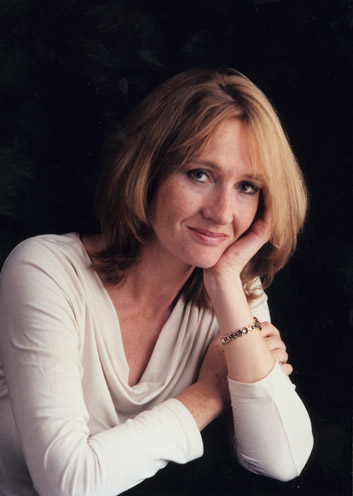 J.K Rowling's life may not be as happening as Harry Potter, but her journey has been quite intriguing as well. Here are a few facts that you might want to know about the author of Harry Potter:
This year, a first edition hardcover copy of Harry Potter and the Philosopher's Stone sold for £150,000 at an auction. It contains exhaustive commentary by the author and also includes 22 illustrations by Rowling herself.

The first fan letter Rowling received was from a woman, who addressed her as "Dear Sir".

Rowling made it to Forbes' "The World's Most Powerful Women" list for two consecutive years (2012 and 2013). Her selection was backed by the fact that apart from being the richest and one of the highest paid authors in the world, she has inspired an entire generation of children to read again.

31st July is important for both Harry Potter and J.K Rowling. It's their birthday.

Rowling was a researcher at Amnesty International before taking up writing as a full time career.

Harry Potter and the Philosophers Stone was entirely typed on a typewriter. The initial ideas for the first Potter book were written on, well, a napkin.

The first Harry Potter manuscript was rejected by twelve publishing houses. Bloomsbury reluctantly accepted it paying Rowling a modest advance.

Rowling was adamant on casting British actors for Potter films. Also, Steven Spielberg turned down the offer to direct the first film saying that he wanted to make an animated movie combining multiple Harry Potter novels.

What's J.K. Rowling's favorite book? The Little White Horse by Elizabeth Goudge.

Rowling has a habit of visiting Potter fan sites regularly. She was once told to shut up in a Mugglenet chatroom due to her lack of knowledge on Harry Potter.